WILLIE HOLMES
Willie Holmes, an actuary by profession, has spent his working life in insurance, investment and pensions. He is a Past President of the LIA, which provides training to the financial services industry; and is currently a Director of the Financial Planning Standards Board Ireland. He is a former chairman of Celbridge GAA Club; joint founder of the Fr. John Nevin Scholarship Fund for Pakistan; and is currently chairman of the Maynooth Parish Finance Committee. He became a Trustee of the Katharine Howard Foundation in 2017 and took over the role of Chairperson in May 2021.
KIERAN BRISTOW
Kieran Bristow has worked his entire career in Financial Services including General Insurance, Life Assurance, Investment, Management and as a Bank Treasurer. He has been a Trustee representative on a school board with specific responsibility for Finance. Kieran became a Trustee of the Katharine Howard Foundation in May 2012. He is also the Chairperson of the Finance and Investment sub-committee.
MAURA MURPHY
Maura is from Co. Wexford and trained as a nurse in the Mater Hospital, Dublin. She worked for the Health Service Executive and Tusla (Child and Family Agency) for 36 years (she retired from Tusla at the end of 2015). She was employed as a Public Health Nurse in New Ross Health Centre for 10 years and was appointed as Preschool Services Officer in 1995. During the past number of years, Maura has completed a BSc. Honours in Psychology and an MA (Ed) in Lifelong Learning. She has been involved with many voluntary and statutory agencies in the development of Preschool services in county Wexford and was a former board member of Wexford County Childcare Committee. She is passionate about the needs and rights of children and their families and the promotion of excellent standards of care and education for preschool children. Maura became a Trustee of the Katharine Howard Foundation in February 2015 and she is a member of the Strategic Planning sub-committee.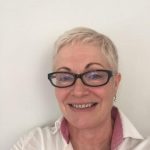 JANE FORMAN
Prior to her retirement, Jane worked as a Programme Executive for the Children and Youth Programme with The Atlantic Philanthropies. Jane has a background in vocational training and education and has fulfilled several senior management roles including operations management, programme development and business development with the Rehab Group and FAS. She spent ten years as Chairperson of the Tallaght Partnership and has significant board experience in the community and voluntary sector. She holds an MA from St Andrew's University, an MBA from The Open University and an IoD Diploma in Company Direction. Jane became a Trustee of the Katharine Howard Foundation in 2018 and she is a member of the Strategic Planning sub-committee.
DR. HELEN JOHNSTON
Dr. Helen Johnston joined NESC as Senior Social Policy Analyst in July 2007. Since then she has worked on issues of well-being and social reporting, social regulation and standards, the social consequences of the 2008 economic crisis, as well as undertaking work for the OECD on social disadvantage.  She has carried out research on low work intensity households and their transitions to employment.  She has recently completed a project on the future direction of the social welfare system. Helen was previously Director of the Combat Poverty Agency.  A native of Northern Ireland, Helen has previous experience working in the Northern Ireland civil service.  She is currently Chair of the Centre for Cross Border Studies. Helen has qualifications in Environmental Science and Town and Country Planning, a Masters in Business Administration, and a Doctorate in Governance, where she examined the implementation of mental health policy in Ireland. She became a Trustee of the Katharine Howard Foundation in September 2020 and is a member of the HR and Governance sub-committee.
EVELYN LEEN
Evelyn is a Senior Investment Manager with the Ireland Strategic Investment Fund (ISIF) which is a sovereign development fund with a mandate to make commercial investments which result in economic activity and employment in Ireland. She previously worked at Bank of Ireland supporting the bank's agenda during the Global Financial Crisis through the execution of disposals and supporting strategically important Group projects. Evelyn has completed the Chartered Accountant exams and has an honours degree (BSC) in Finance from UCC and a diploma in Corporate Finance from the Chartered Accountants Ireland. She became a Trustee of the Katharine Howard Foundation in September 2021 and is a member of the Finance and Investment sub-committee.
PATRICIA HAYDEN
Patricia graduated from UCD with a B.A. in English and Psychology and a Higher Diploma in Education. She began her career as a teacher of English, additional needs coordinator and year head at Wesley College. In 1995 she was elected President of the Reading Association of Ireland (RAI). During her presidency, she represented RAI at the International Reading Association in Washington D.C. RAI is a cross sectoral, multidisciplinary organisation, focused on supporting parents, teachers, publishers and others to raise literacy levels and encourage a love of reading.
In 2004 Patricia achieved a MSc.in Ed. Leadership from Trinity College, and was appointed principal of St Joseph's Secondary School, Rush in 2007.  Under her leadership, the school experienced rapid growth and improvement. It is now a coeducational DEIS school of 930 students. Through its links with the Trinity College Access Programme, St Joseph's became the first school in Europe to be a College For Every Student School of Distinction. As a result of its success in this programme, St Joseph's was invited to be a pilot school for College Awareness Week. It was also invited to be a pilot school for the National Educational Psychological Service, Student Support Teams, and a Whole School Approach to Guidance.
Patricia was a member of the 2017 National Taskforce on Youth Mental Health and represented the National Association of Principals and Deputy Principals on the Fingal Children and Young People's Committee. Patricia retired from St Joseph's in 2021 and is now a Centre for School Leadership mentor for newly appointed principals. She is a member of the Arts Committee of the National Association Principals and Deputy Principals (NAPD) and volunteers as an ambassador with NAPD. She became a Trustee of the Katharine Howard Foundation in July 2023.
FERGAL LYNCH
Fergal Lynch, MSc (Econ), DGov, is Senior Lead for Government and Policy Engagement in the Institute for Lifecourse and Society.  He is working with the University of Galway and other Higher Education institutions to promote close collaboration between researchers and policy practitioners in the development, implementation and evaluation of public policy in Ireland. Fergal was Secretary General of the Department of Children, Equality, Disability, Integration and Youth (2015-2022) and Deputy Secretary General of the Department of Health (2012-2015). He has been seconded to the University of Galway since March 2022.
Fergal's work areas within the University include supporting research, teaching and civic engagement on policy development, analysis of policy issues with a focus on lessons for the future, and lecturing on selected postgraduate courses.  He also works with the Irish Universities Association on research for policy under the Campus Engage programme, and is collaborating with the Department of Further and Higher Education, Research, Innovation and Science on linking research in higher education and policy making in the civil service.
Fergal is external advisor to the OECD project Strengthening Public Policy and Strategic Foresight in the Irish Public Service, sponsored by the Department of the Taoiseach and the Department of Public Expenditure and Reform. He became a Trustee of the Katharine Howard Foundation in July 2023.